We R Superheroes is a song from the episode Superhero. It is performed by Robert Schneider.
Sister is a super spy, she's got skills and an eagle eye.
Brother is a super strong guy, he's got a cape and the power to fly.
We R Superheroes (Heroes, heroes) (x4)
We live in a secret base, it's on a satellite in outer space.
And though we got a lot to do, we're gonna need a lot help from you.
We R Superheroes (Heroes, heroes) (Repeat till end)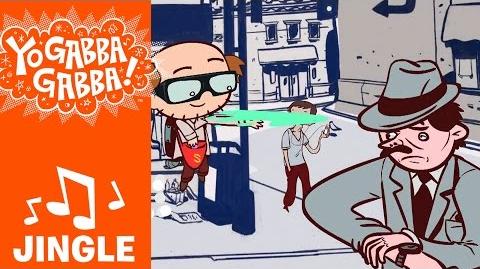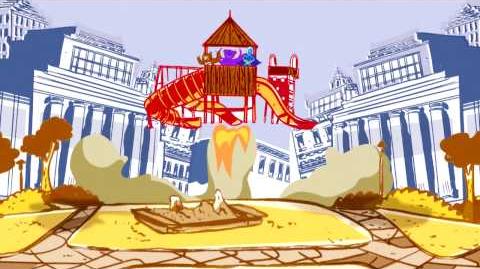 The Adventures of Yo Gabba Gabba! And Foster Home for Imaginary Friends