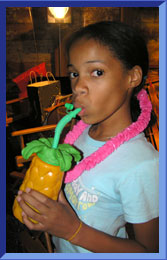 Not to be confused with Taylor Anderson.
Taylor's first appearance was Play, then she returned in Happy, Halloween, Imagine, Share, and Train.
Side: Foofa, Toodee, and Halloween Costume: DJ Lance
Age: 9 & 10
Gender: Female
Phrase: Playing means you're happy, celebrating halloween, imagining, learning to share, and riding a train.
8-bit game: Riverboat Racer, Popeye (with Linnea), Cars and Buildings, Ball Pit Swing, Color Trouble, Present for Foofa, and Balloon Trouble.
Toy: Carrot (with Linnea), Plane, Robots, Goldfish, Tractor, and Snail
Appearance
Edit