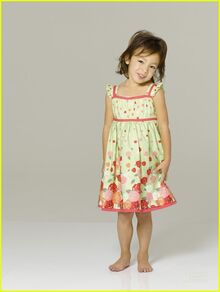 Not to be confused with Sarah Wang, Sarah Lamb-King, Sarah Olson or Sarah.
Sarah first appeared in Short Story and Talent, Then she returned in Farm.
Sarah has a brother named Damon Strong.
Age: 9
Goal: Nail Polish designer
Phrase: Nothing makes the earth seem so spacious as to have friends at a distance, they make the latitudes and longitudes.
Side: Toodee
8 bit game: Riverboat Racer
Toy: Hawaiian Beach