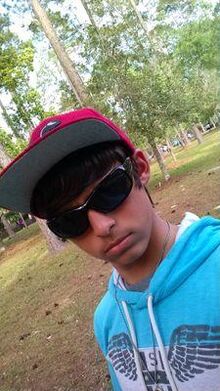 Not to be confused with Logan Blake or Logan Ricketts.
Logan first appeared in Move, then he returned in Scary, Love, Talent, Canada, Beach, Weather, Farm, Kids' Favorite Songs, and Ice Cream.
Side: a Blue shirt and Muno
Age: 6, 7, 12, & 17
Gender: Male
Logan is the brother of Brayden Acevedo, Isaac Acevedo, Lauren Acevedo, Hannah Acevedo, Ava Acevedo, Rebecah Acevedo, and Jocylen Acevedo.