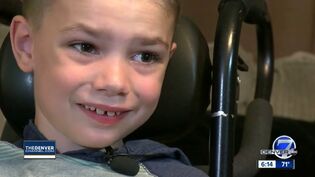 Not to be confused with Jayden King, Jayden Wolfgramm, or Jaiden DeBois.
Jayden first appearance was Fun, then he returned in Friends, Halloween, Christmas, and Share also Birthday and then Gabba Revue.
Side: Muno
Age: 8
Gender: Male
Phrase: Friends celebrating Halloween, Christmas, and birthdays while sharing and caring is fun.
Toy: Birthday Cake
8 bit game: Bird's Word
Jayden is the brother of Naomi Strong, Evan Strong,the nephew of Damon Strong, and the cousin of Mia Strong, Sarah Strong, Natalie Strong, Julia Strong, Max Strong, and Maddie Strong.