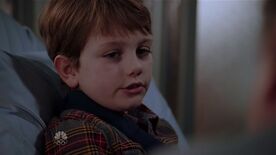 Not to be confused with Damon Dahl.
Damon is the brother of Sarah Strong, Evan Strong, Max Strong, Natalie Strong, Julia Strong and Uncle to Naomi Strong and Maddie Strong.
Damon appeared in Beach, Discovery, Move, Share, Together Imagine, Talent and Farm.
Age: 10 and 11 in Share
Side: Muno, Brobee and Plex
Gender: Male
Goal: Actor
Phrase: Nothing makes the earth seem so spacious as to have friends at a distance, they make the latitudes and longitudes.
8 bit games: Color Trouble, Popeye, Bubble Trouble,Race To The Finish Line(2x), and Snow Day.