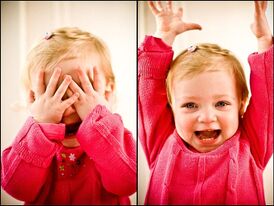 Brooklyn Borgquist (2005-2007)
Brooklyn's first appearance was Sleep.
Side: Foofa
Gender: Female
Age: 2
Phrase: Mama, Dada!
8 bit game: Arcade of Doom
Brooklyn was claimed to be born in 2005, but according to time travel, she never existed. She spoke in gibberish and lived to 2 years.
Her cousin is Ella Borgquist.
Brooklyn was a long time Goobketeer.
Appearance of the Kid
Edit
The kid is a girl with blonde hair with ponytails, a Red sweater with Foofa on it, complete with a brown skirt, red, purple and white socks and a pair of black ballerina shoes.